So what does bone look like after it's been in the dirt for years? (click to embiggen)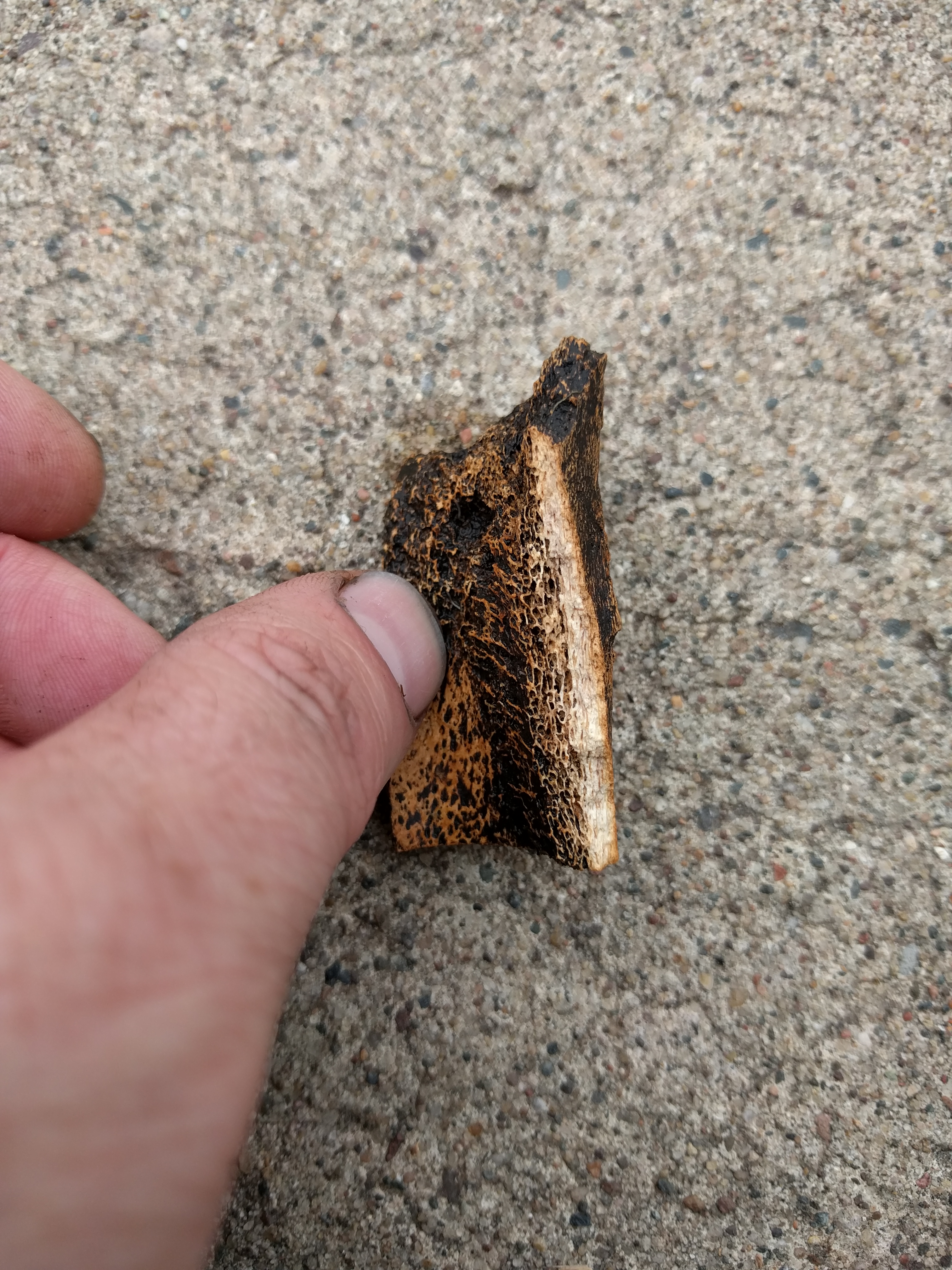 Isn't this diameter too big to be a pet animal? From the flat cut (but only one side), maybe a beef bone? Should I be calling 311? Who checks out this kind of stuff?
I've been trying to garden all weekend, but it's very slow progress. Where I wanted to put my veggie garden, there is a lot of broken glass and rusty nails and cut bolts, so I've been sifting everything and pounding the sod to see what shakes loose. The above photos come from about 3-4 inches under the dirt, I think.