Fargo is not the desolate cultural wasteland that everyone warned me against. I took vacation hours on Friday for a planned visit this weekend to Fargo, North Dakota. Unfortunately, I'm still sick with that lung crud that keeps me coughing, so I spent more time resting in the hotel room than I intended, but it was still an enlightening visit.
I'm considering a career change that would take me to Fargo. I wanted to see the place firsthand before I commit to anything. Except for the recruiter(s), everybody has universally warned me against that area. I was greatly surprised to find amenities there that I would enjoy. Fargo has a
planetarium
, a
zoo
with an indoor carousel, a nice
theater
that offers both movies and live entertainment, and even an
observatory
about 15 miles east of the cities. I also saw a
Microsoft campus
more ostentatious than the offices they have here in the Twin Cities. I'm more interested in moving to Fargo now than I was before the trip. One downside (and it's a big one) is that it's even colder up north than here in the Minneapolis area. At least Fargo didn't get nearly as much snow this winter as Minneapolis did. The other thing is that longhair men are an extremely rare sight. I saw only one during the whole trip; it was a young father at the zoo with his child. I'd be an obvious oddity there.
Because I wasn't feeling well, I didn't go to the St. Patrick's Day parade on Saturday. I didn't do a lot of my planned driving because I still wasn't feeling well. Probably a good thing. While I was out sightseeing, I got confused by some wording on my map, and I ended up far from the correct location. I didn't get to see the planetarium show because I instead arrived at the observatory, which I didn't know existed and unfortunately was closed. Oops. I guess I can see both of them someday if I decide to relocate later.
Yes, Fargo has the obvious signs of an area growing much too fast. The whole southwest section of the metro was new development. The streets were much too wide for the current traffic, the housing was all mega-apartment complexes, and the retail was all mega-plazas with national chain store names. The rest of Fargo, though, was much smaller and older and interesting. And they have 5 different colleges to choose from, so there are plenty of opportunities for interesting classes if I ever have spare time again.
Well, I guess I need to ponder a semi-scary career change if funding for the position comes through in the next few weeks. If I decide against it, I guess I can console myself by watching
the new Fargo tv series
. Meanwhile, I'll leave you with a few of
my holiday photos
from the zoo.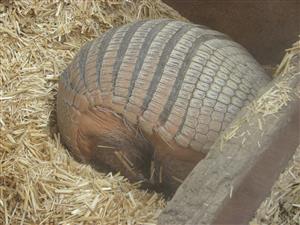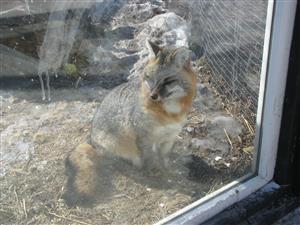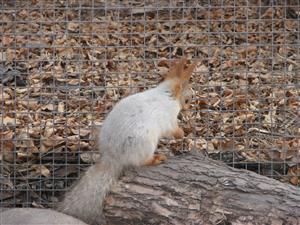 An indoor carousel at the zoo where you can have a birthday party even during the bitter winter. I approve!